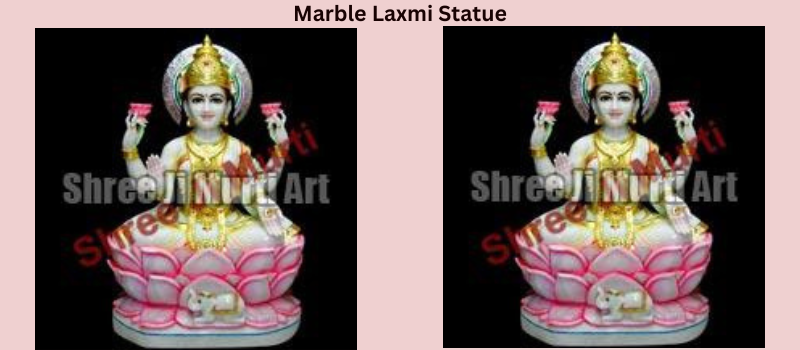 You can choose marble statues when choosing the best décor for your home. You can choose something that emulates "timeless beauty"- marbles. Sculptures and statues made of marble not only add aesthetic value to the home.


Like the marble Laxmi statue manufacturers India, the statues add stunning natural beauty to the home. It gives the space a more significant visual appeal. It adds a classic touch to the space while also keeping it modern.


Long-Lasting Statue Décor
One of the benefits of marble statues is that they are durable and long-lasting. The statues are beautiful masterpieces that add charm and character to the place. Decorating with statues is a unique idea. They serve as décor, and one can use them on auspicious occasions, thus making them cost-effective. Marble is a strong material that does not break or scrape easily. It is also dust and rust-resistant.


Sets Your Home Apart
The trends in home décor change every few years. However, there are a few trends that will always remain in vogue. Decorating a house with marble statues will never go out of style. That is because of the simplicity and gorgeousness of the marble.


The marble sculptures add personality and a bit of elegance to your house. Having an elegant marble god statue in your home signifies sophistication and reverence. It makes you look thoughtful and considerate and adds value to your home.


Invite Good Omens to Your House
The statues from the marble Laxmi statue manufacturers bring good omens to the place. Many people believe in "vaastu". Keeping a deity in the house or office can bring good luck to the place and spread more positivity.


If a place is full of negative energy, one might think of keeping a goddess idol in the room. The high-quality statues eliminate all the negative energy and add to the charm and interior décor of the place.


Fire and Water Resistant
The statues are fire and water-resistant. Apart from adding charm to the place, they also will not suffer from damage in a fire accident or sudden water flooding. It is the perfect choice for homeowners to keep this in their homes.


People can easily use these idols on various auspicious occasions. As many religious rituals consist of conducting a "yojna" with fire, these idols keep it safe. They do not catch on fire or spread and are thus safe.


The non-porous properties also make it impervious to water damage. Thus, one can use such idols in worship where fire and water are involved. They need not worry about any accidents or mishaps.


Eco-Friendly Statues
The marble Laxmi statue is an eco-friendly option that one can choose from. Choosing eco-friendly idols and statues is very important as wooden ones impact deforestation. Also, eco-friendly ones do not have harmful chemicals or paint. Thus, they are kind to the environment.


Such idols get made for ethical techniques and are safe for use. The ritual of "visarjan" is also safe for these idols. Since they comprise eco-friendly materials, if one were to submerge them, they would not bring around much pollution to the environment or water.